Gyodahachiman shrine decorated the "Chozusya" with flowers. "A chozusya is a fountain with purifying water to wash your hands and rinse your mouth before going into a shrine.
It all started with the desire to provide healing to visiting worshipers. Also It is called "Hanachozu".
This initiative spread to the nearby Sakitama Shrine, shopping streets, and the eaves of private houses, and became "Hanachozu Week."
It is held for a limited time from the 1st to the 14th of every month (November and January are from the 15th to the last day).
* Please note that each spot may not be on display due to various circumstances (store holidays, weather condition, etc.). Please contact us for more details and schedule.
Hanachozu WEEK event「Kibou No Hikari」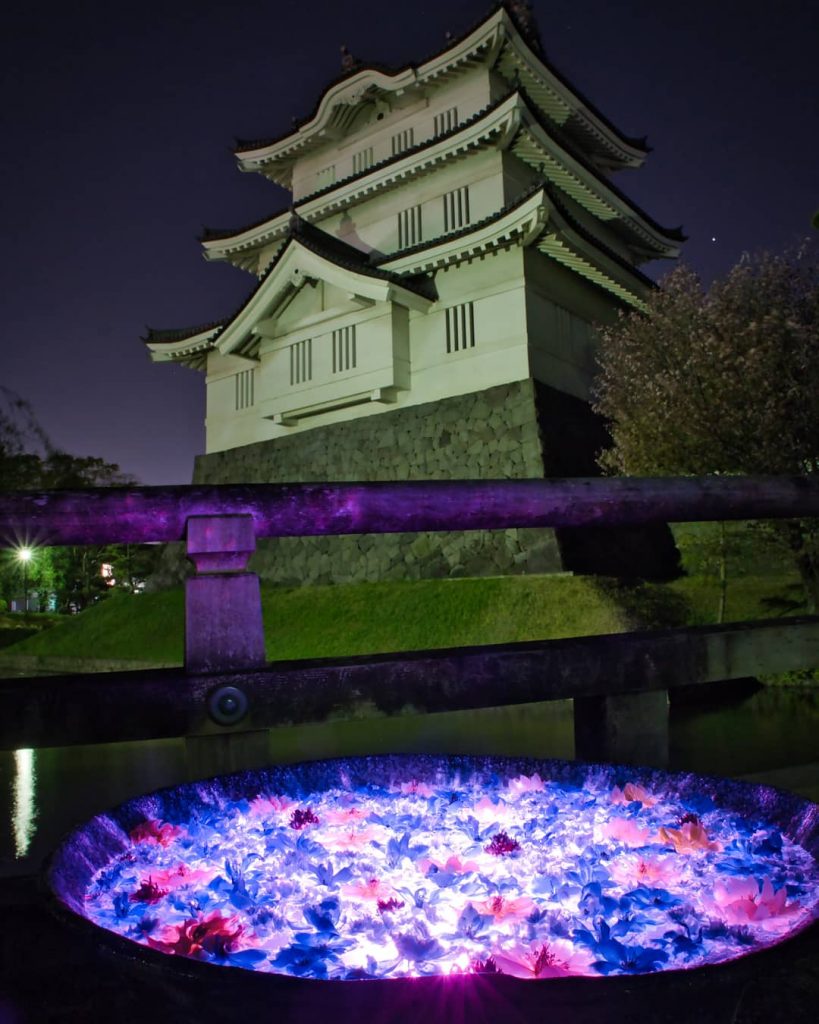 Holding a illuminate event for "Hanachozu Week"
Location: Oshi Castle, Gyodahachiman Shrine, Sakitama Shrine
Please be sure to contact us as it is held irregularly.
<Contact>
+81-48-577-8442